Heat recovery plate fabrication for a fireplace
We had a customer that had a neat project, so here we are documenting a heat recovery plate fabrication project needed for a fire place.  To start we've been busy hoisting around some 3/8″ steel in the shop to get ready to cut and weld.  We also found it interesting to do a cut comparison between a local laser cutting shop and our in house CNC plasma table.  The laser sample is on the left, we are very proud of the cut quality with our CNC table and this shows it.  The CNC cut has a square, straight and sharp edge, while as the laser cut piece is a bit thicker (1/2″ vs 3/8″) the cut quality is very poor, pictures speak a thousand words.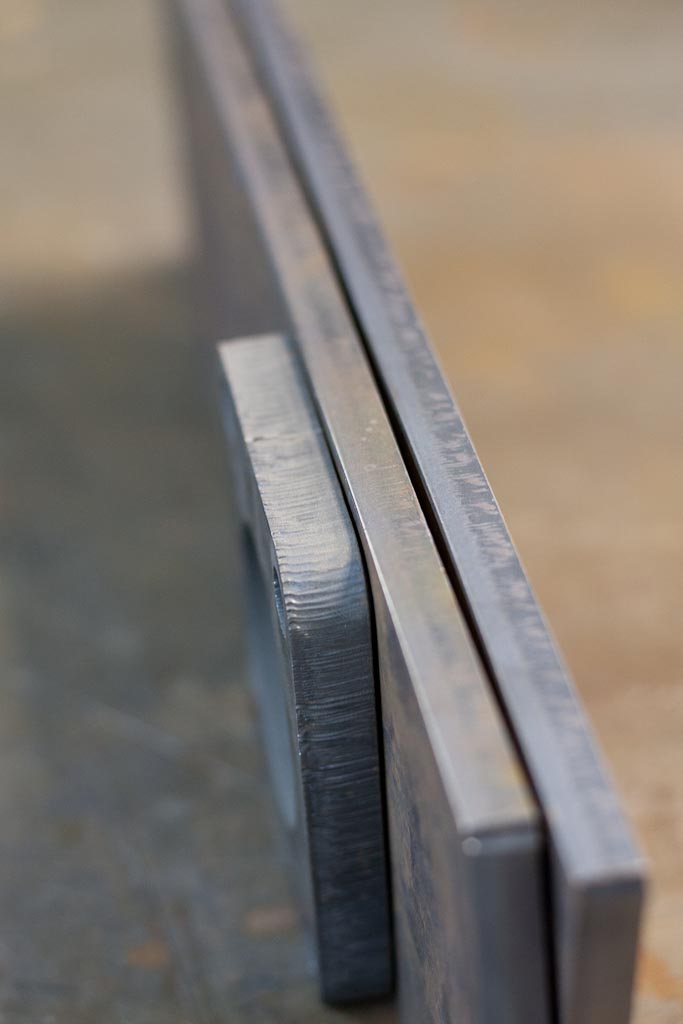 This heat recovery plate setup was designed by the customer, we just cut it out and welded it. They are installed one set at a time and interlock with each other once in the fireplace.
The pieces are TIG welded together after coming off the CNC table.  We pride ourselves on high cut quality, and to go along with high quality welding will always yield a very nice finished product.