Refrigerated Air Dryer and Fab Work
Coming back from our Costa Rica vacation the shop has been busy!  Thank you to all our patient clients!  Here is just a snippet of a few of the things we've been working on since getting back.
CNC cut 1/4″ 304 stainless steel plates, media blasted, with SS hardware TIG welded in place.  They're used for checking pressure in a 4″ pipe at a dam site.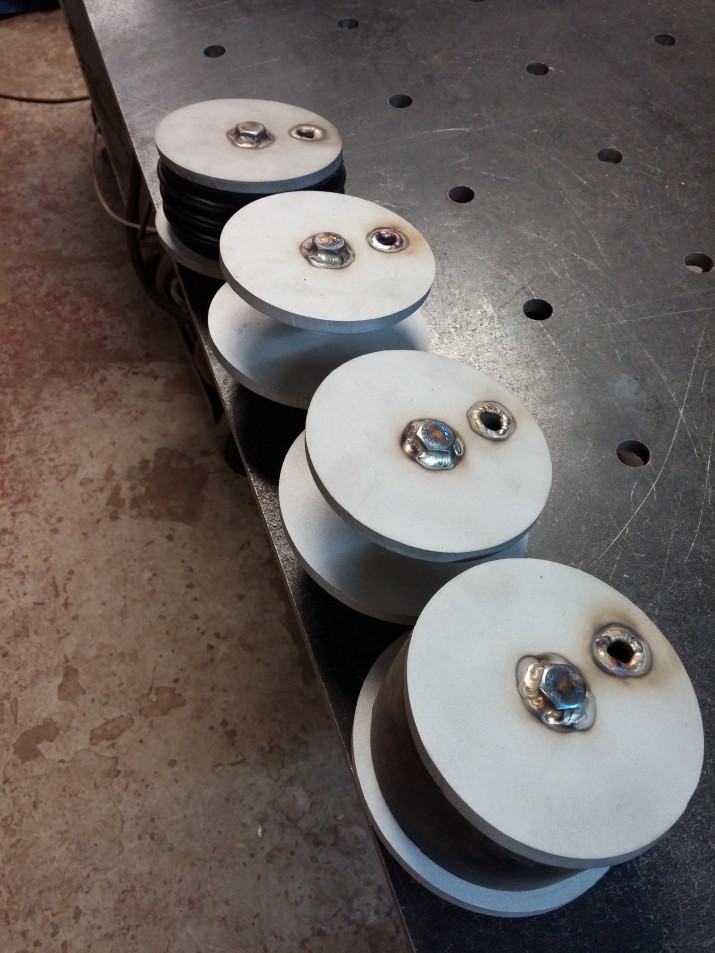 Some 10ga signs cut with customer supplied artwork.  These will be painted and installed by the customer on a cabin somewhere in beautiful Saskatchewan.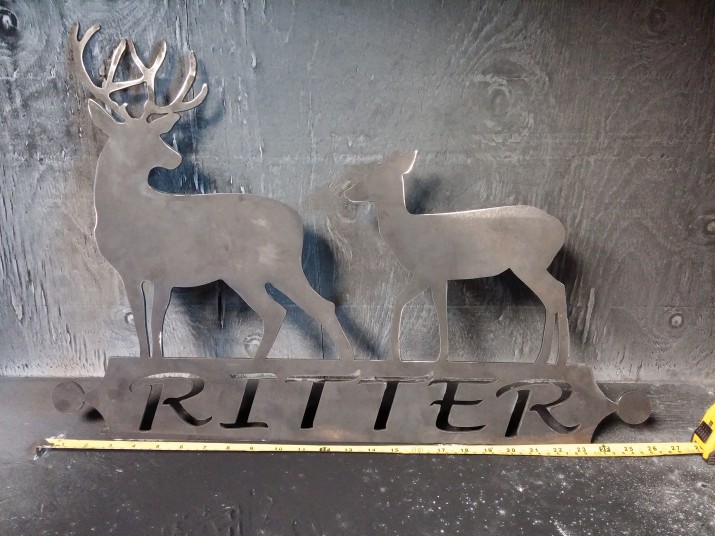 This fish was 36″x36″ and the lure is 19″ long.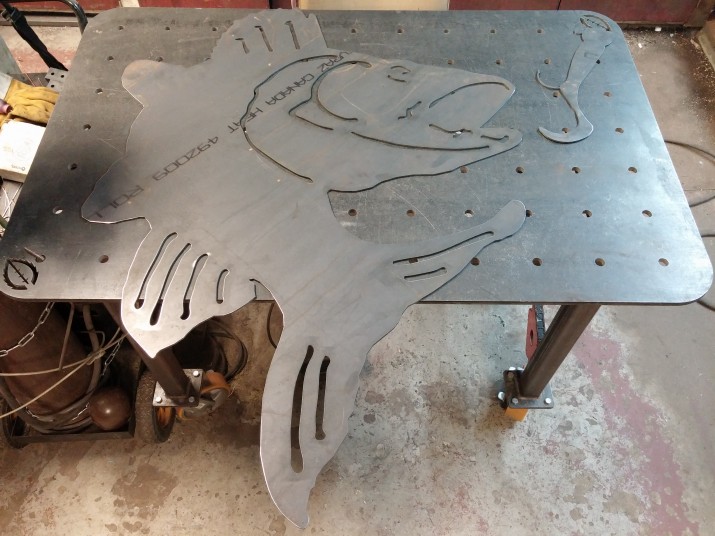 Also working on finishing up the prototype Möbius Threads backlit LED sign.  The white LED strip was removed, an RGB LED strip was installed along with the drivers as well as a real time clock.  So once programmed the sign will always know the date (until the lithium battery discharges in 5-10 years) and the date will control how the lights function based on season and special events without any intervention needed.  Keep your eyes posted for these popping up in and around Saskatoon wherever Mobius Threads products are sold.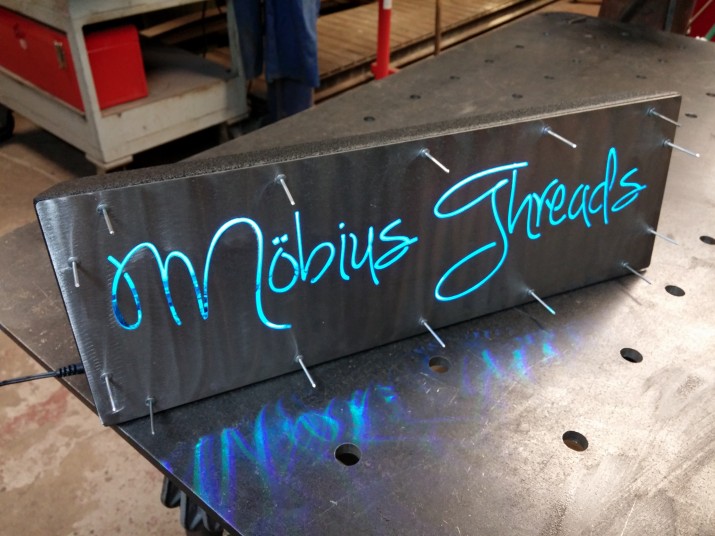 Here's a short clip of it rolling through a few color sequences.
And this…  Please excuse the dirty walls, this is in the very dusty dirty area of the shop.  We've had some issues in the past with moisture when CNC cutting, so to alleviate that we finally plumbed in our refrigerated air dryer.  This will reduce the air temperature of the compressed air to it's dew point.  This will allow the moisture to drop out of suspension and either separate out in the air dryer or settle in the 1″ copper tubing which will then run to a set of drains next to the air compressor.  This will result in dryer air for all the tools in the shop, primarily for the media blast cabinet, CNC table and powder coating gear.
We've got more projects coming down the pipe.  Stay tuned and thanks for looking!