R32 Skyline Ø4″ exhaust system
What's not to love about twin turbo and the AWD drivetrain of the Nissan R32 Skyline?  Here we are building a 304 stainless steel exhaust system that will allow this R32 Skyline to exhale with ease.  Here are some progress shots of a twin 3″ merging to a 4″ exhaust system.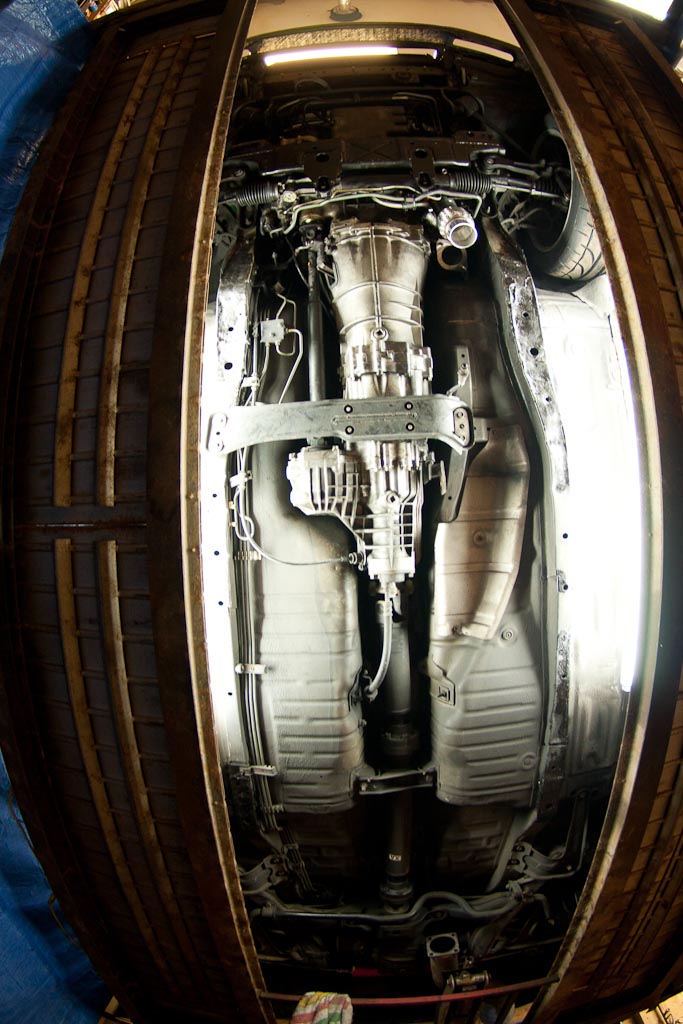 Using a paper template to coping the stainless steel tubing with the plasma cutter.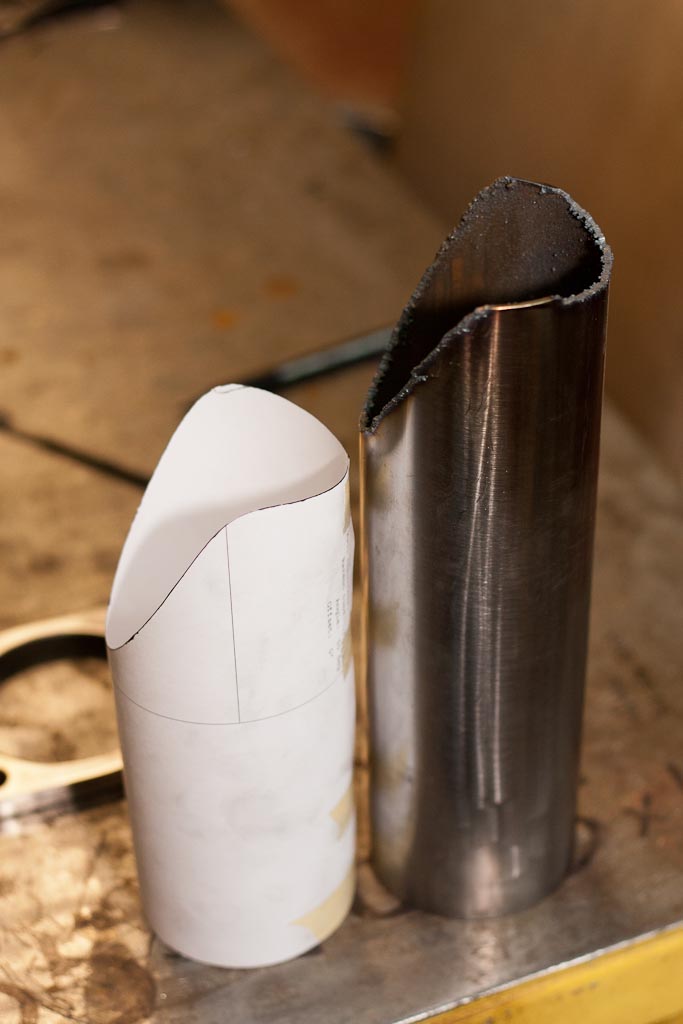 And after about 35′ of welding this is what is left (sans muffler).
Might not look like much, but the bracket was cut on the CNC table. Quicker and easier than doing it by hand.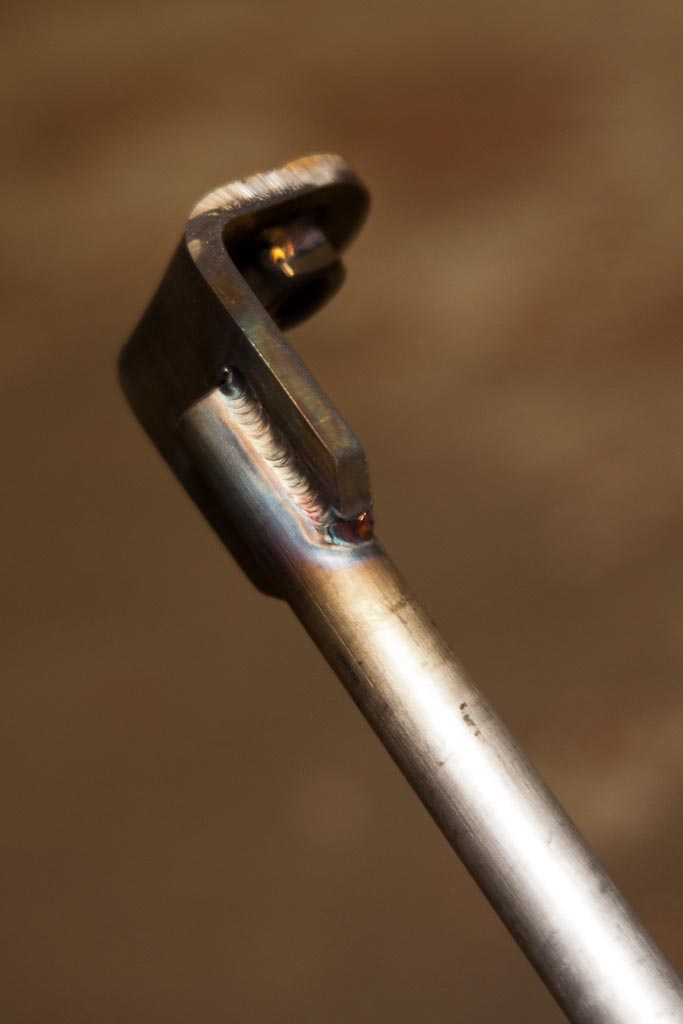 The seal of approval (ACE Engineering's previous logo).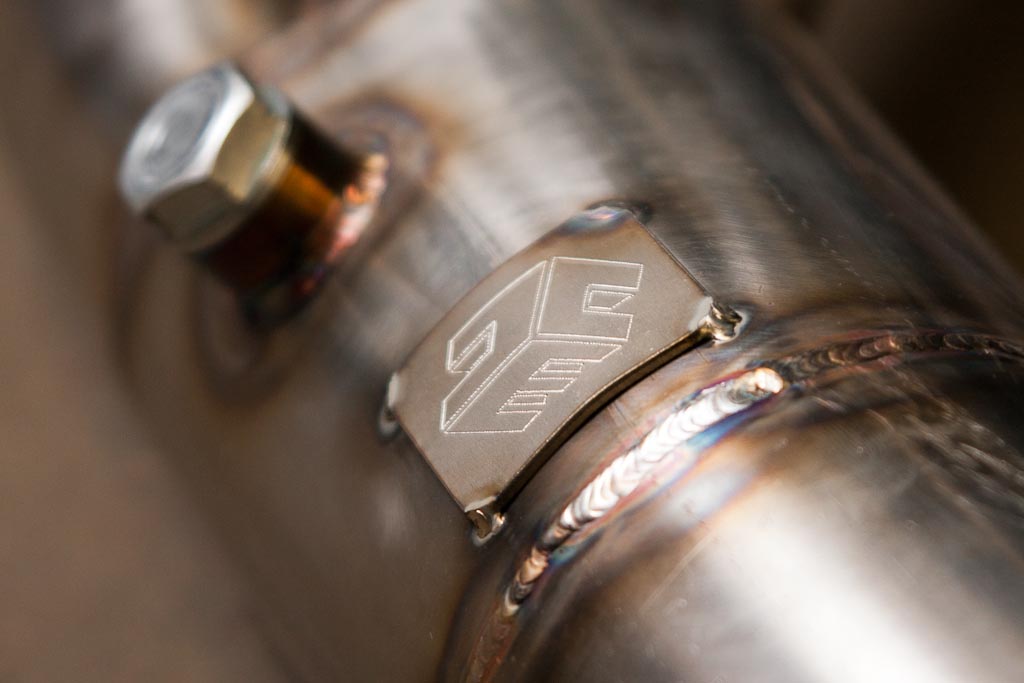 Lightly polished SS tip welded onto the muffler
All done and mounted.  Notice the subtle V-band guards cut out on the CNC table.  Due to the nature of this exhaust system it sits quite low, so to mitigate any damage from speed bumps or anything snagging the V-band clamps, the guards prevent it from getting snagged and cause expensive damage.