Donating plasma time for a good friend
When we're not working we try to get down to Cabo San Lucas when possible.  We have one good friend down there, Javier, who runs a very small restaurant called Gordo Lele's.  He's been very good to us and we were donating plasma cutting time to cut some souvenirs for him to sell.  All the profits were his and he sold, about $200 worth of bottle cap openers in three days, not bad for Mexico!
3D model.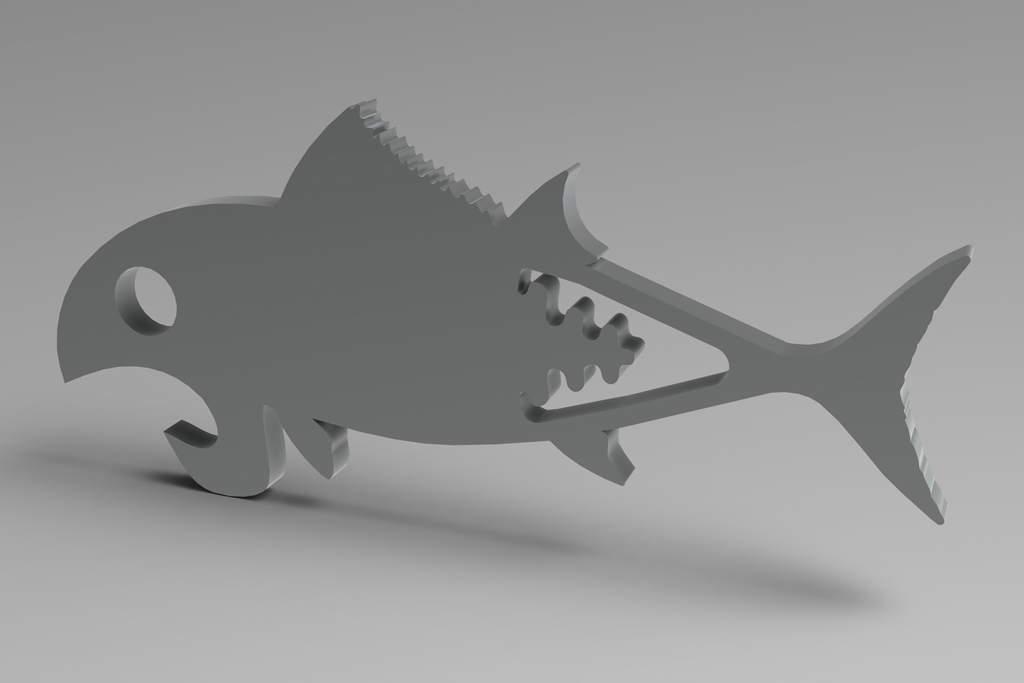 Here are some cheap prototypes cut out of 3/16″ mild steel to get an idea of what they will look like and feel like.  We also did one with some engraving to see how it'd look.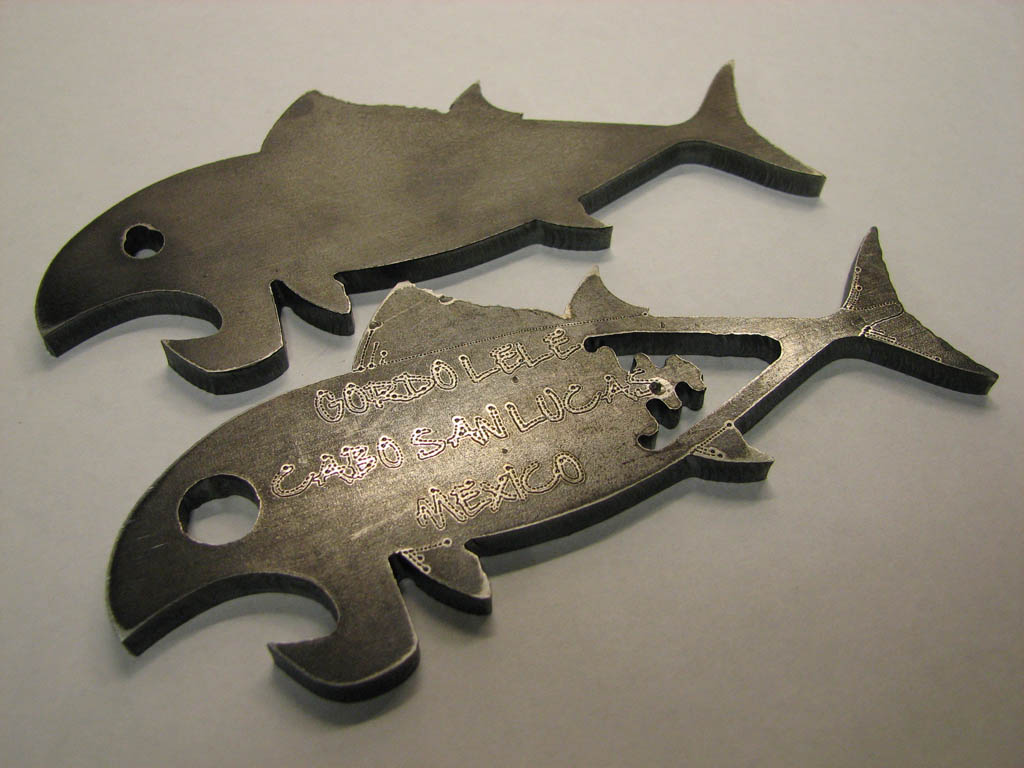 After a few tweaks (we radiused some edges as they were quite sharp) based off the prototypes the final 304 stainless steel pieces are ready to be wrapped and brought to Javier!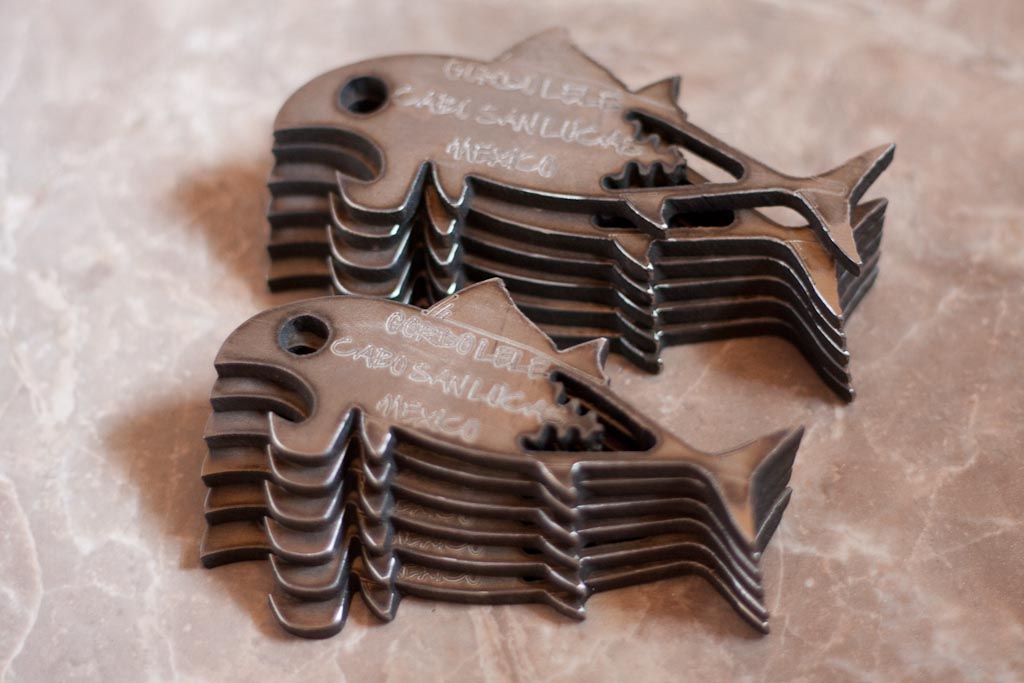 At Mint Design we are fortunate to have so many loyal customers and we try to give back where we can.  Javier is one of those people that we just want to see succeed and this gift to him was a very good surprise.  These pieces were fairly easy to make, as we could knock out hundreds of these in an hour, the only problem is that it's heavy, and taking a lot of one type of item in your carry on to Mexico might not be the best idea.  So we figured a dozen pieces will be a nice surprise and we told Javier that he should keep one for himself!