Aluminum chimney support
Sometimes we're too busy to take photos while building custom designed products for our clients, in this case we've got photos from the client once they've put it in use.  In this case it's an aluminum chimney support we built with some 2″x2″ 6061-T6 aluminum tubing with some 1/4″ 6061-T6 aluminum plates TIG welded on.  We also produced some triangular brackets that were all CNC cut on our plasma table out of 14ga steel and formed in house.  Here are some photos of the installed product.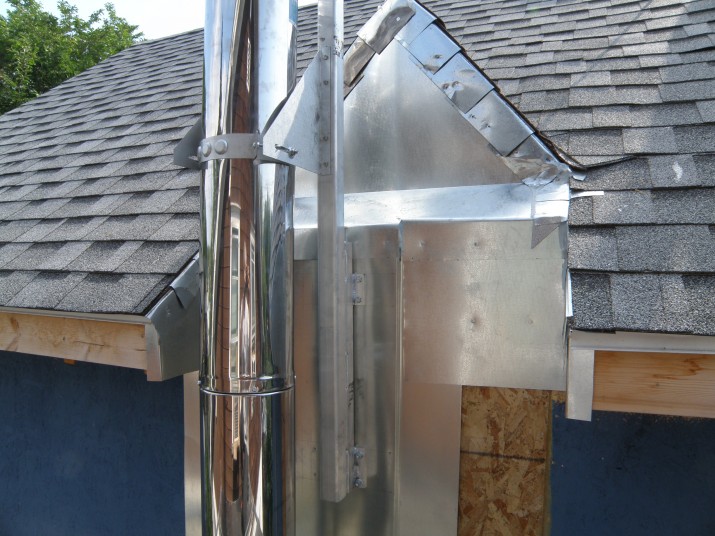 All the tubing was cut to length on the bandsaw, clamped to the welding table and TIG welded.