Designing a set of cabinets
This was a fun project.  It had a few requirements, the shelf capacity had to withstand at least 250lbs, the exterior dimensions and that the cabinets could be standalone or attach together.  There are some subtle things in this design that allow for each cabinet to bolt together.  These cabinets may not sitting on a flat surface or have a flat wall to butt up against, so the design of the cabinets allows for misalignment both 1/2″ in the vertical direction and 1/2″ from the front to back.  This makes assembly easier and more accommodating.  These were designed for Cross Borders Consulting.
3D model.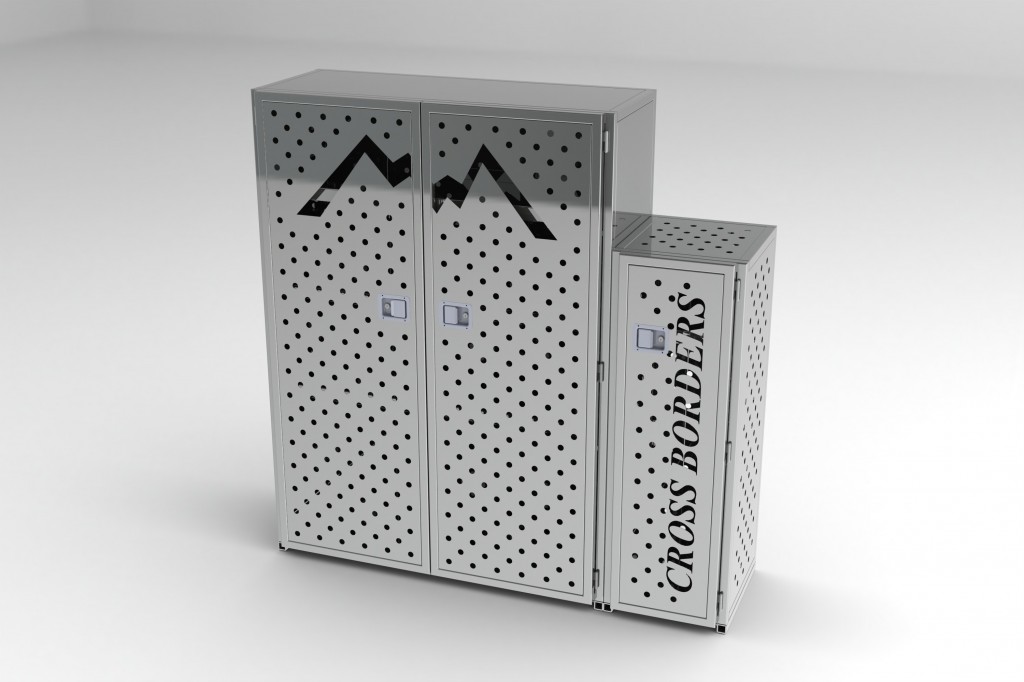 And final product (built by the customer based off our drawings).