CNC Mannequin Production
Well we've been busy in the shop with a variety of projects.  Here we're entering into a small CNC mannequin production run for a luxury fashion designer, Nosakhare Osadolor, based out of London, UK.  The website for Nosakhari is http://www.nosakhari.com.
We adopt a lean manufacturing process where we try to carry as minimal inventory as possible, so once the job was put in place the material was put on order and picked up on a rainy day.  It was all unloaded into the shop, the sheets were then cut in half to have it loaded onto our CNC table) and the CNC cutting could begin.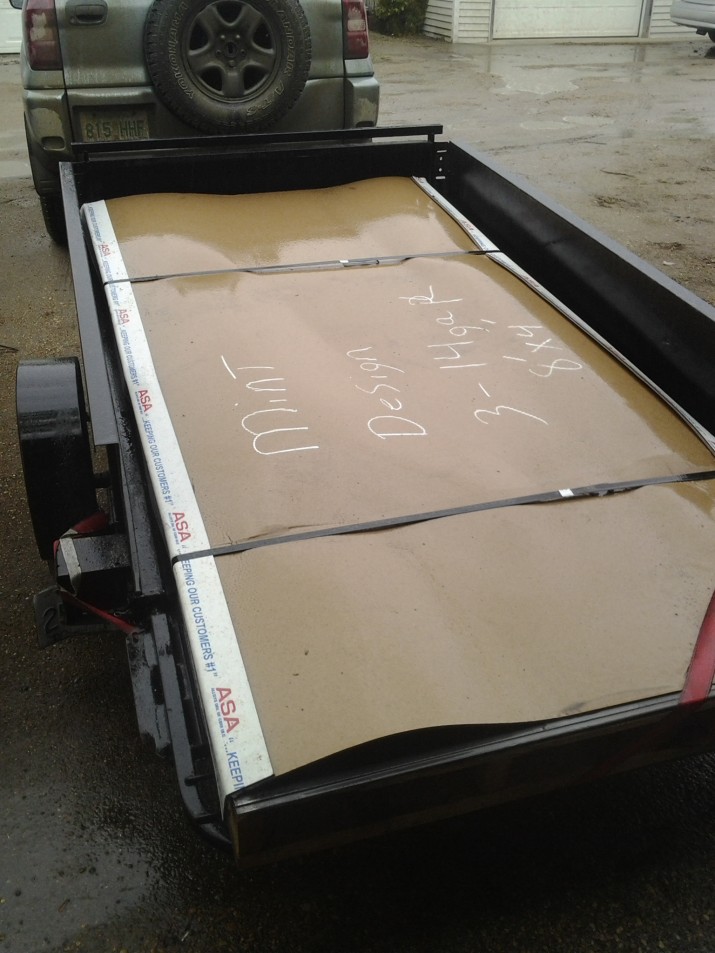 This is one of five sheets that were CNC cut out of 44W mild steel to form the body of each mannequin.  With this order we are producing two mannequins, one male (first time we've made one) and one female.  The female weighs in at 47.8lbs and the male comes in at 70.8lbs, they aren't lightweights!
We just recently got a set of laser crosshairs for our CNC table.  This allows us to easily square up material and to reduce waste, which will ultimately save our customers money and be more productive!  here it's cutting the vertical body section of a female mannequin.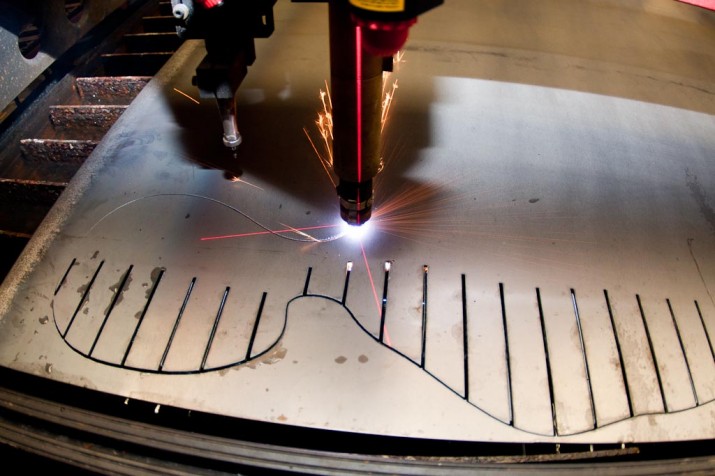 This job required five sheets of material to complete the two mannequins.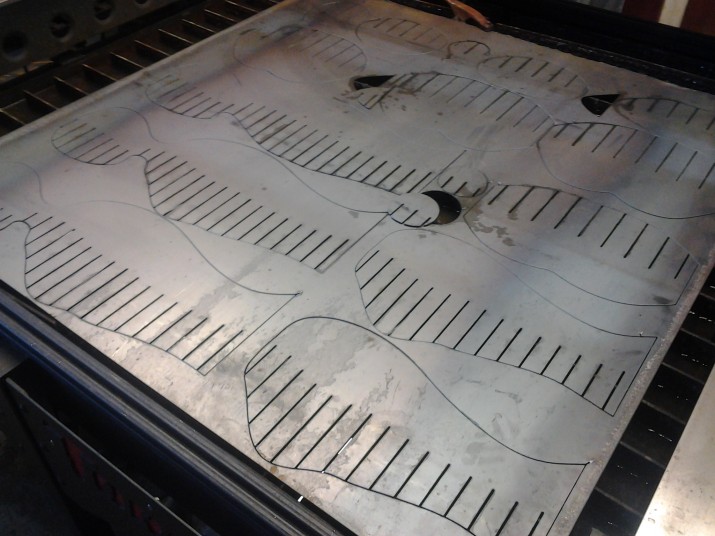 Once the pieces are cut up they are marked, removed from the table, dross is removed then they are ready for test fitting.  These are all the pieces required to make one male mannequin.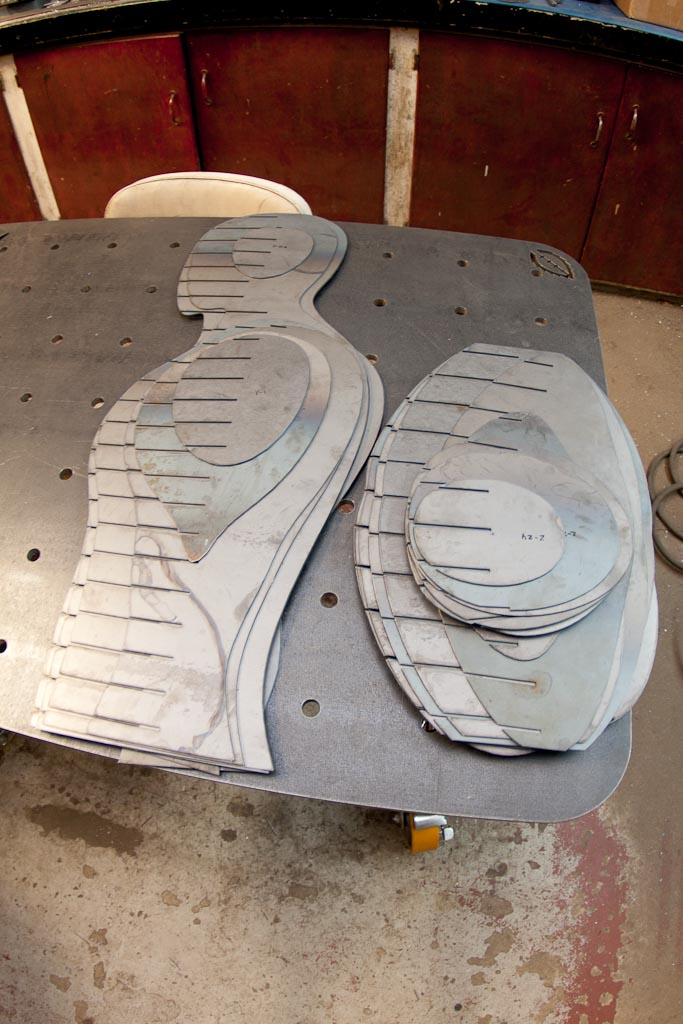 These mannequins could be used for modeling everything from scarves to jewelry to welding helmets or PPE gear.  Right now they are being test fitted to ensure that everything fits and there will be no issues when they are reassembled by our client in London.  Due to the high cost of shipping, these mannequins will be disassembled and flat-packed to be re-setup by the client just in time for a fashion exhibition in the following week.  Here are some finished photos.
Iron Man with his two Iron Maiden's?  You bet!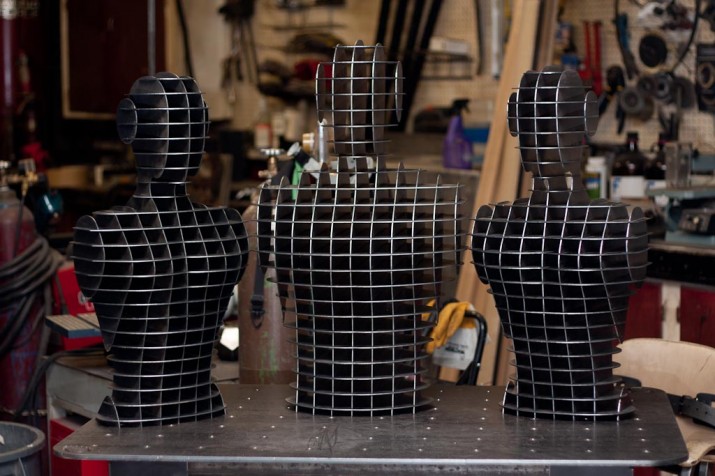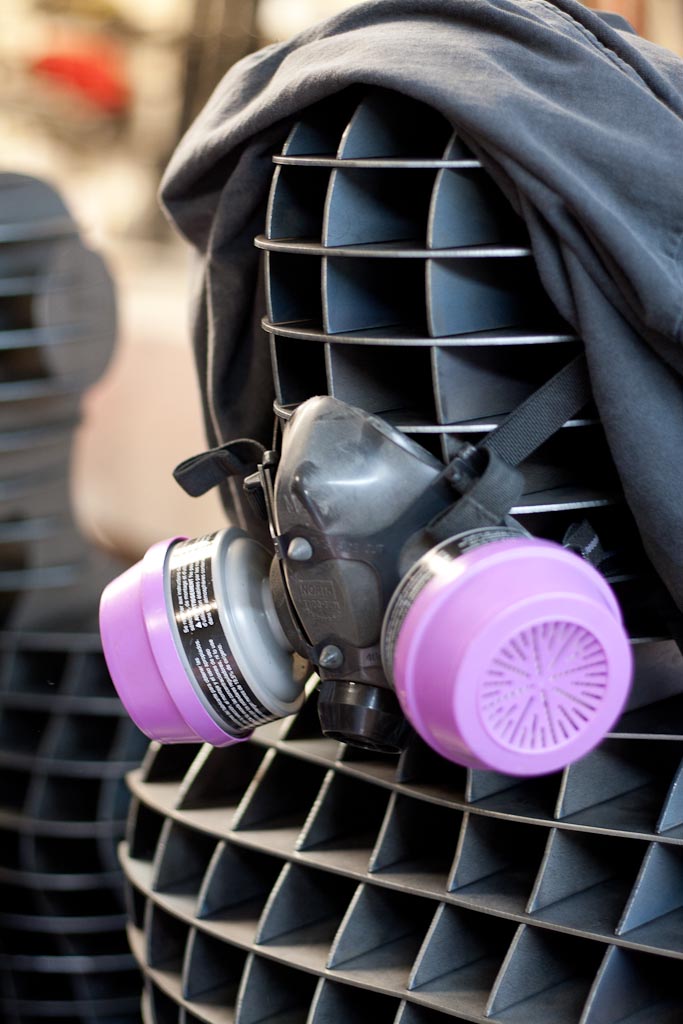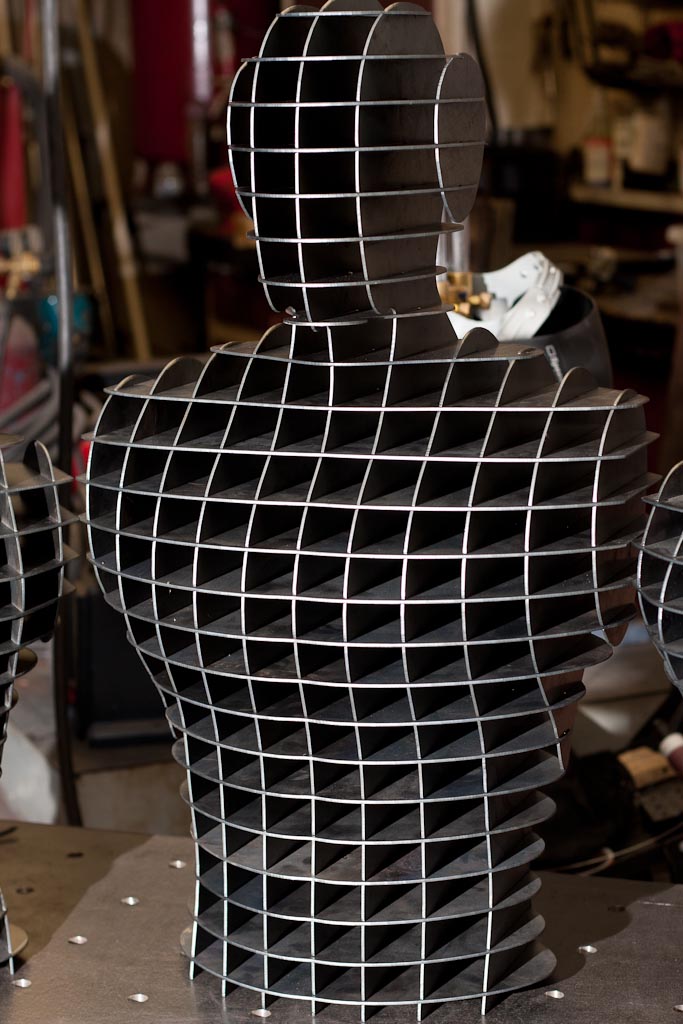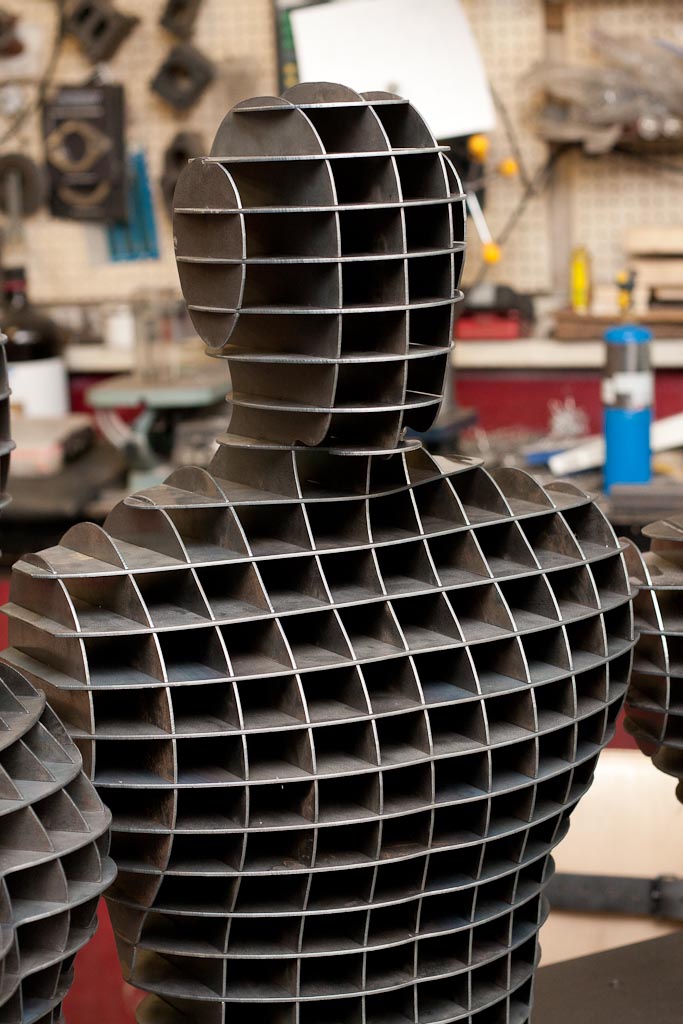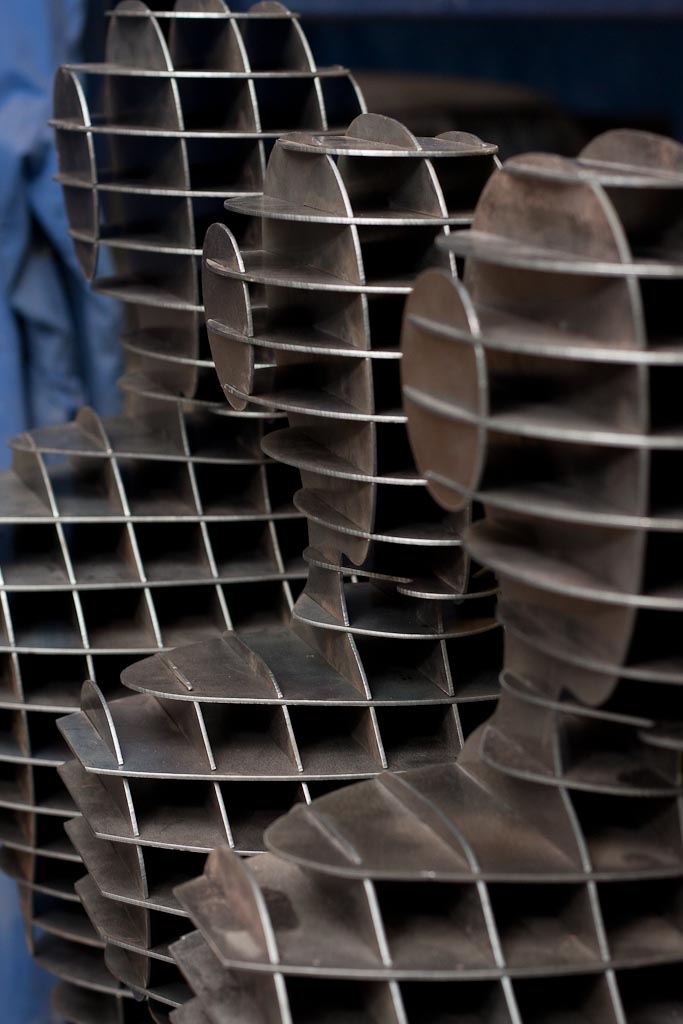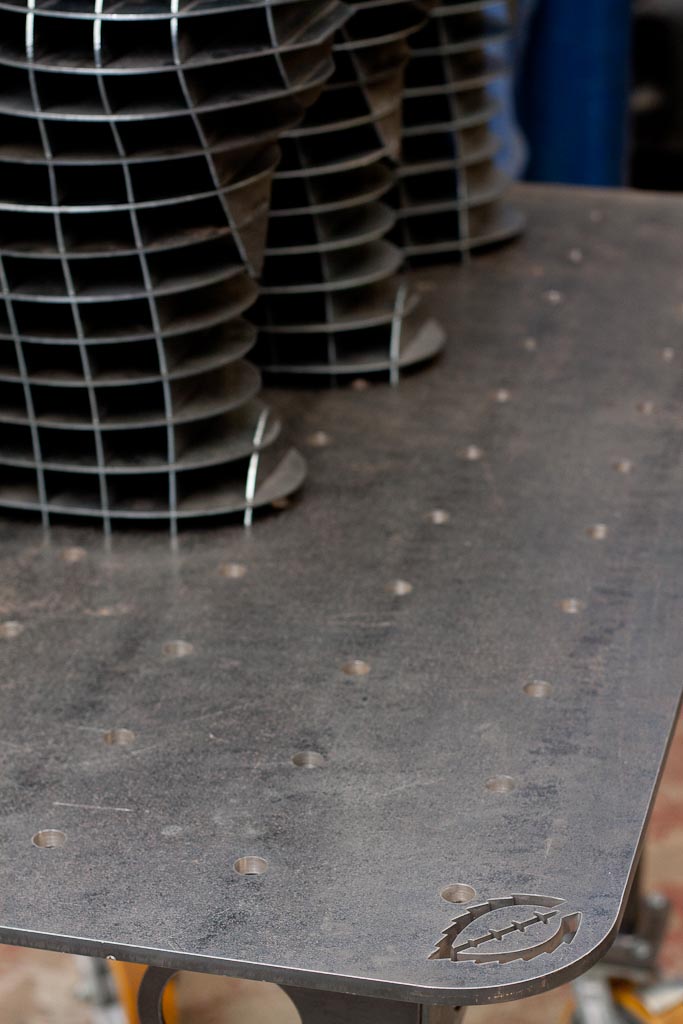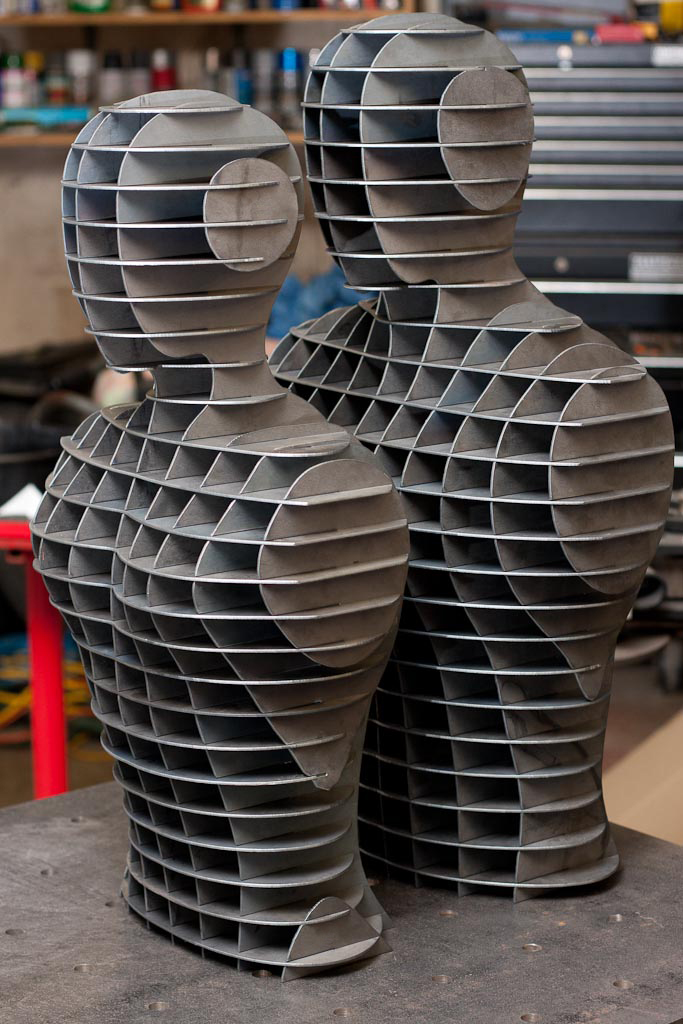 Making custom boxes isn't the most enjoyable task, however things go by quicker when you have custom built shop tools to create perforated folds.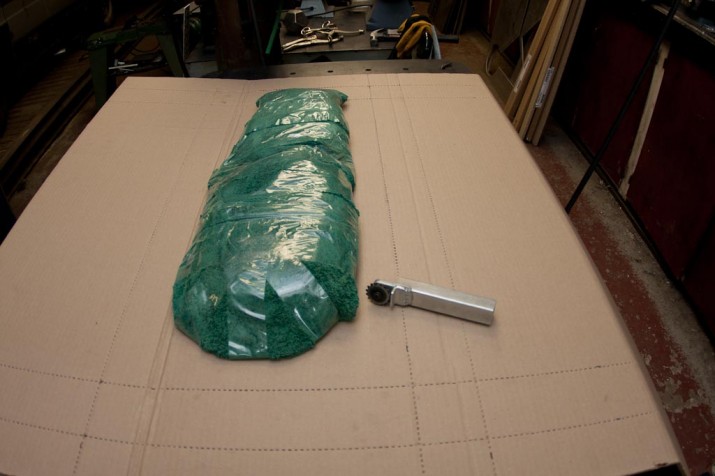 All packed and ready to go!  They are just waiting for the FedEx driver to arrive.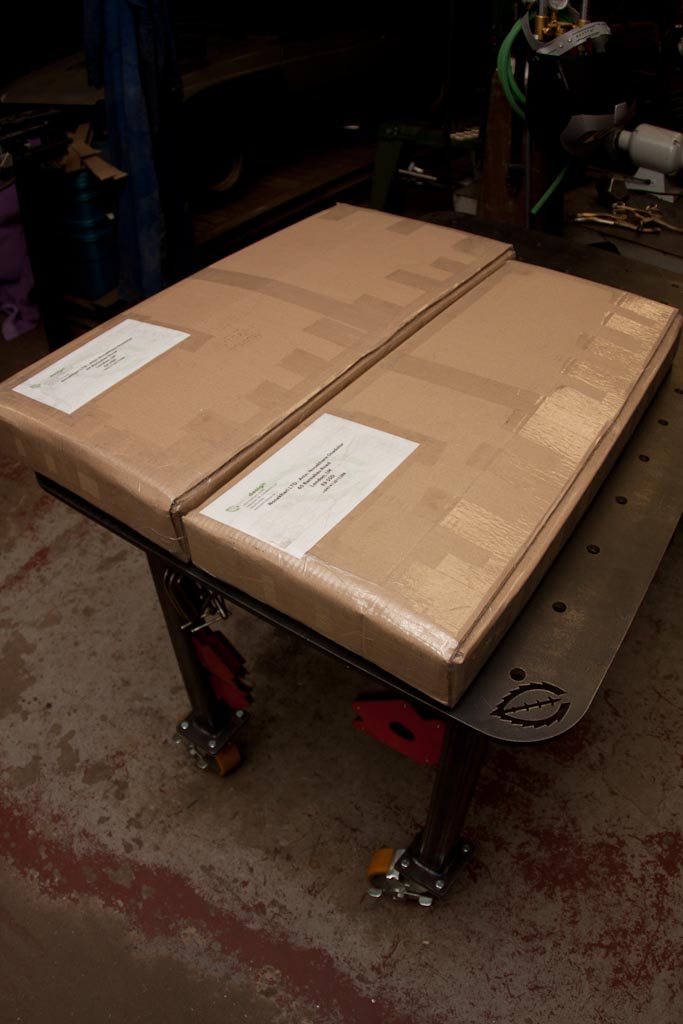 Click here to see our customer update!