Behind the fabrication
We may give off the impression that that almost all we do is fabrication.  Which is not entirely true, which is why we would like to see what goes on behind the fabrication.  Here's some of the last things we've gone through on the CNC table.  Lots of 1/2″ and 3/8″ lifting rings and turbo flanges.
With jobs like that there is very little design work required, just nesting and setting up tool paths to cut them out as efficiently as at the highest quality possible with our table.  We do a lot of mechanical design that is either "behind the scenes" once the part is fabricated, like this roof rack we will soon be building for a client.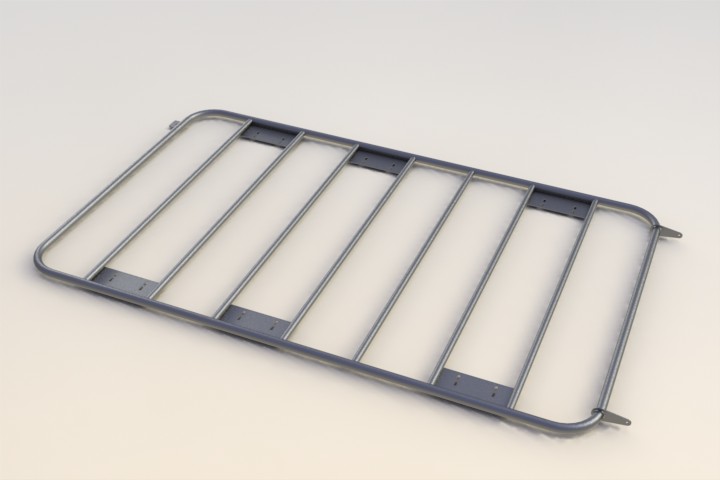 Everything is designed to ensure that it will be easy to fabricate and the CAD files are used to produce the flanges that will be welded onto the tubing.  It also allows us to determine the correct amount of material and reduce any amount of waste due to errors during the fabrication process.  It's much easier to update a CAD model than it is to re-cut and re-weld pieces.  All of which waste time and money.  Here's the flanges cut awaiting the tubing to formed, cut and welded.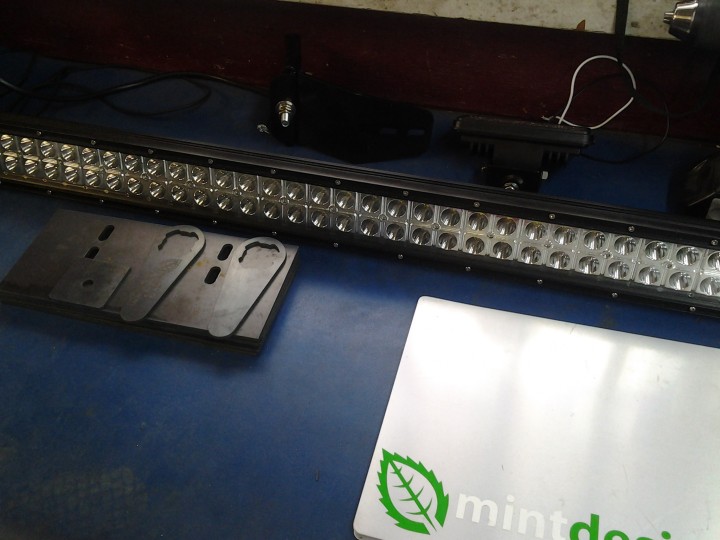 We also have many projects that are designed and sold strictly as a design, it is then left up to the customer to use those drawings and models to create what was designed.  Some of these designs have NDA's signed or have potential for a patent application so we cannot post any of these, however here are some other examples of what we've designed.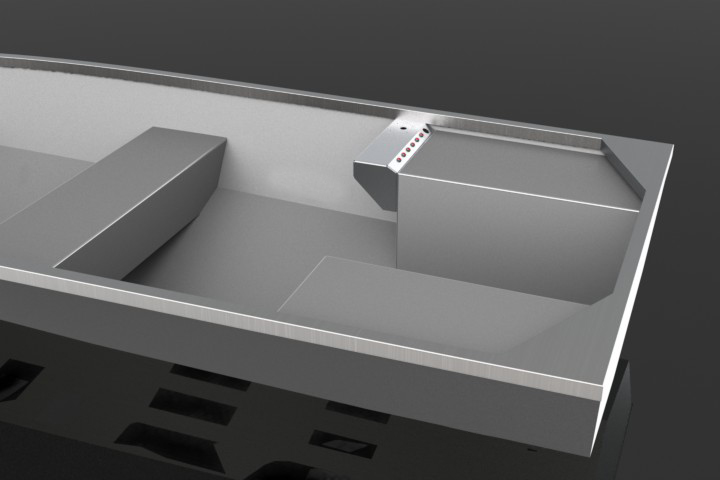 These are only some of the dozens and dozens of parts we have designed.  Please take a look through our gallery for more images of what we've designed.