Go Canada!
My wife and I have been planning a vacation for a while to Costa Rica and the time is finally here.  So instead of buying the typical cheap quality Canada flag luggage or backpack tags, why not make it instead?  We slotted this in with the Mobius Threads sign on the previous blog post.  It is cut out of 16ga steel to be as light as possible.  Here's a few photos.  Go Canada!
Here the parts are cut off the table and submitted to an acid bath to remove the dross and mill scale.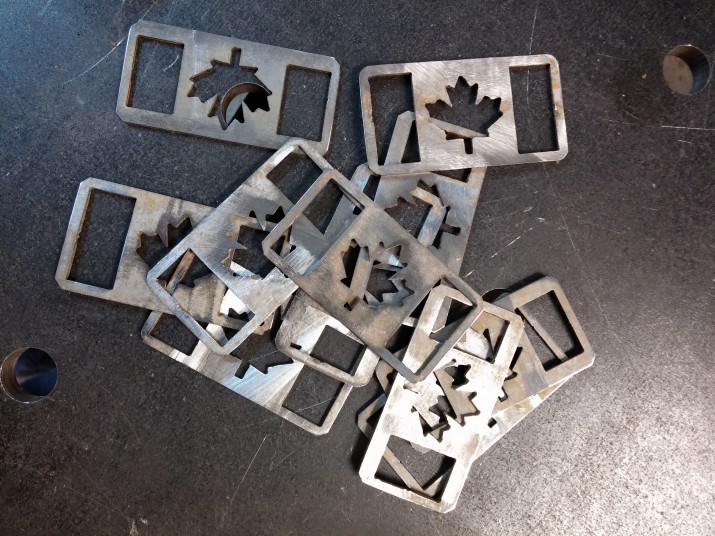 The tags are then bead blasted to ensure a clean, textured and oil free surface to get it ready for powdercoating.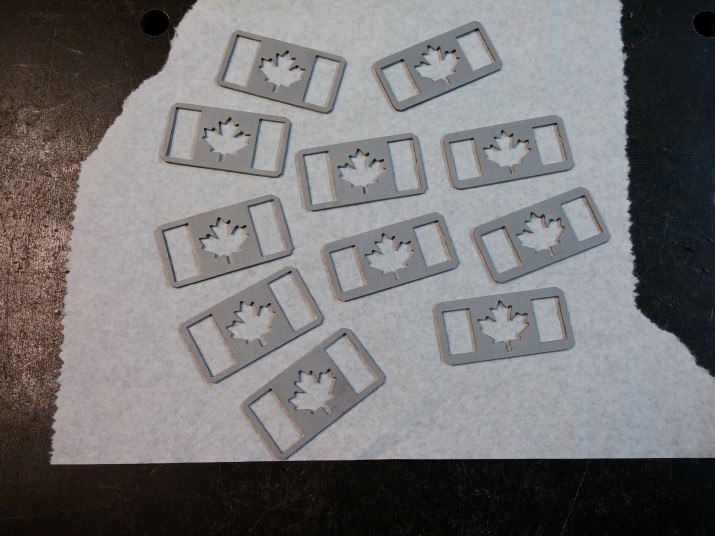 These are the parts after powder coat.  We used a Super Durable Wet White and Wrinkle Black for the tags.  Just to allow them to be used on light or dark straps.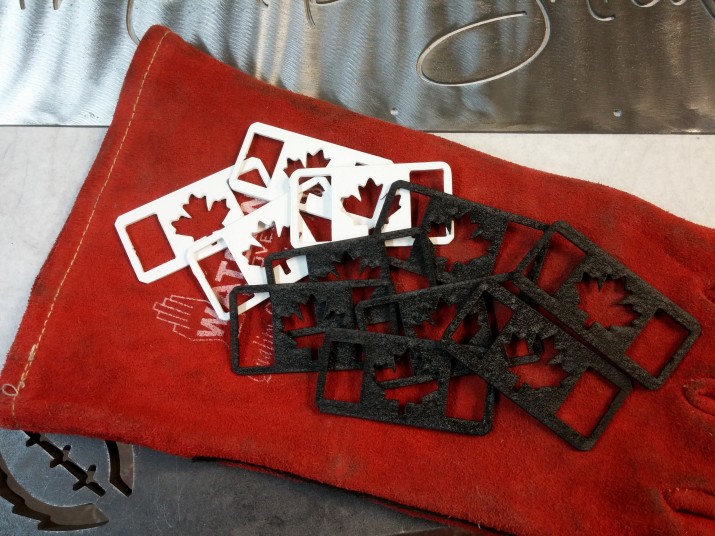 Here's some examples of the white.  There are two different sizes cut, one for 3/4″ straps (on the left) and another for 1″ straps (on the right).
Red and white sure go well together!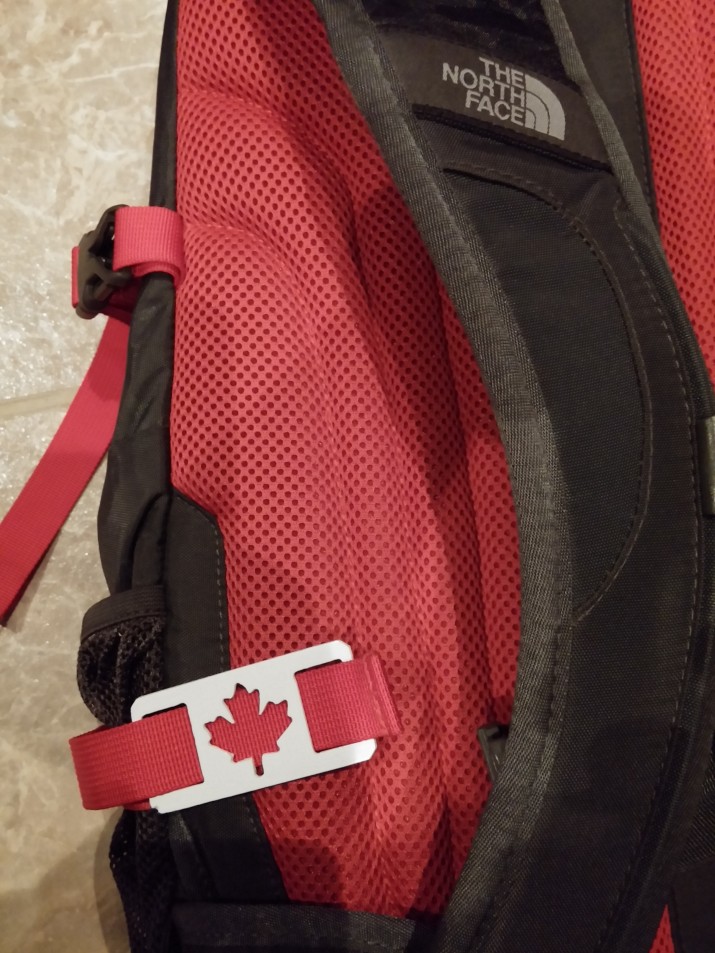 Go Canada!