CNC cut coasters
Made a few promo coasters for our frequent customers.  CNC cut coasters!  These were cut out of 10 gauge 44w steel, mill scale stripped, lightly sanded, sealed with boiled linseed oil and the bottom was lined with a felt pad.  Here they are prior to the felt lining.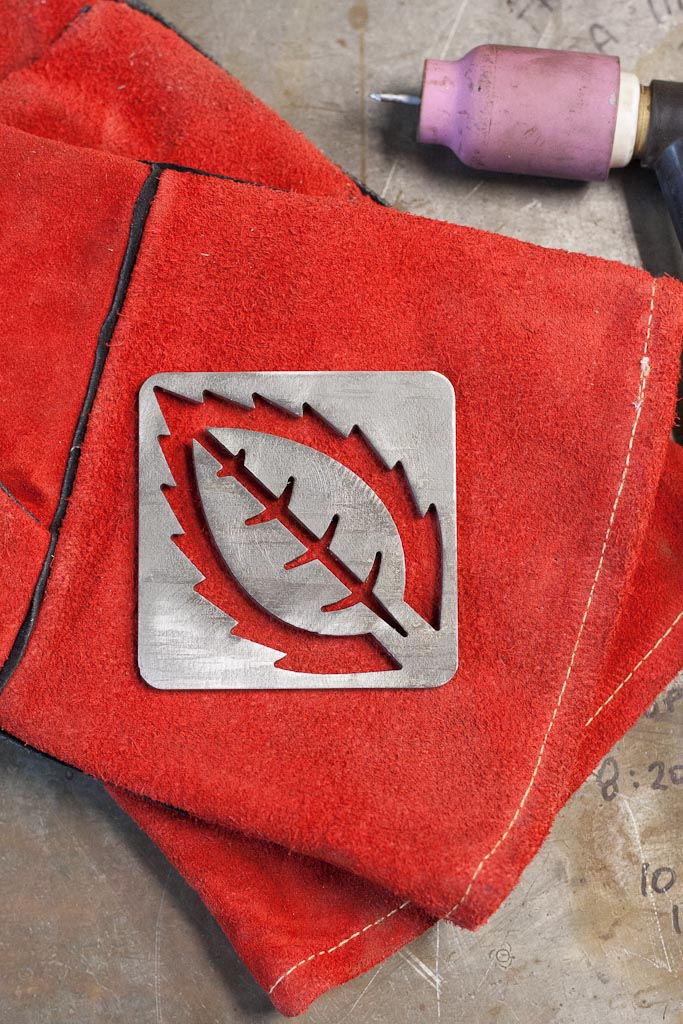 Nothing but a high quality cut edge, even on very thin material.
We usually nest in promo pieces if we have room on a sheet, the cutting time usually doesn't take very long and the material would otherwise be scrap once the skeleton is recycled.  So we try to make good use of our material and provide our customers a promo item here and there to let them know that we do appreciate the business and that we are always there for them.  These CNC cut coasters are one example of that, we also have other promo pieces that make it out of the shop as well.  We don't photograph everything that goes on in our shop, so there is always a sense of surprise…that and we don't always have the time to take photos of what we're working on.  We appreciate the business from our customers and we show that first with our quick turn around time and quality, but it doesn't hurt to toss a promo piece in there too!