Clients sometimes bring us interesting projects to work on, or we come up with interesting ideas as well.  The Can Carabiner idea came about the need for cooling canned beverages while fishing or near a beach.  It won't bring your drink to ice cold temperatures, but at least it'll cool it down enough it will be cooler than the ambient air temperature.  After a few evenings of modeling in SolidWorks, a few prototypes later we have a final design.  A can retainment system that also has an integrated bottle opener, utility saw and a loop section to allow for wrapping of some paracord (which would be attached to the carabiner).  This allows up to six cans to be secured and attached to a paracord rope which can then be tied off while you're fishing or swimming.
We have done everything from the mechanical design, CNC cutting, pickling, bead blasting and packaging in house.  Also even production of the tooling to form offset bends in the metalwork.  All 100% designed in Solidworks prior to any steel being cut or welded.  Admittedly this tooling would be easier to produce if it was CNC machined as opposed to plasma cut and then having the plates laminated together by welding, however that would take away our ability to do everything in house.  Also the dies use regular 44W steel, which will wear over time, replacements can be easily cut out and re-tacked into place.  Or we can source some tool steel to cut and weld in place, which will offer a longer life.  This versatility allows us to make changes quick if something were to arise.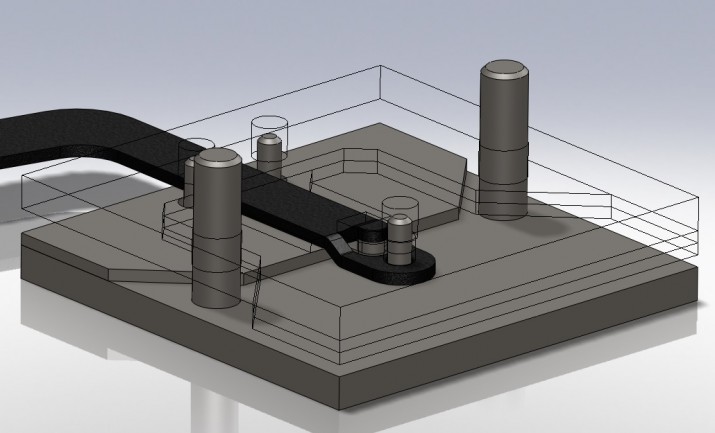 Here's one of our small production runs.  Tightly nested, 100% cut in house with our CNC plasma table.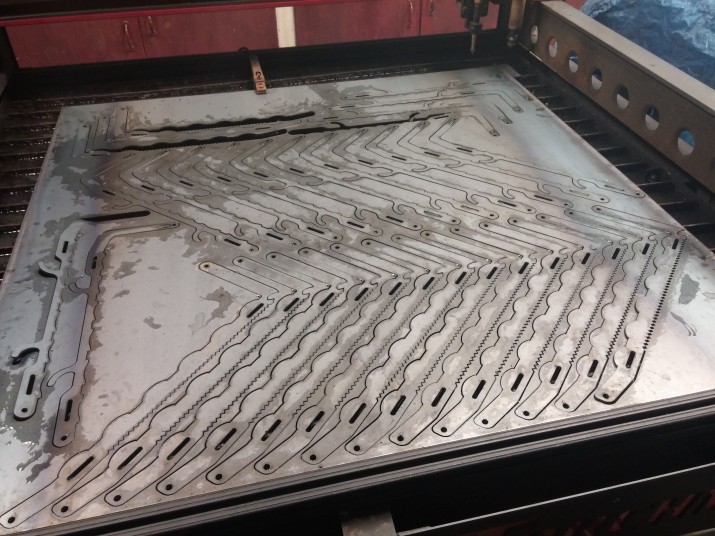 These parts have very minimal dross, but it can be easily removed via the pickling process.  During this process the mill scale is removed as well.  This happens prior to blasting which speeds up the blasting process dramatically, and allows for a clean textured surface for the powder to bond to.  In the future we will be automating the surface prep process after pickling.  This will reduce labor costs and ultimately improve throughput.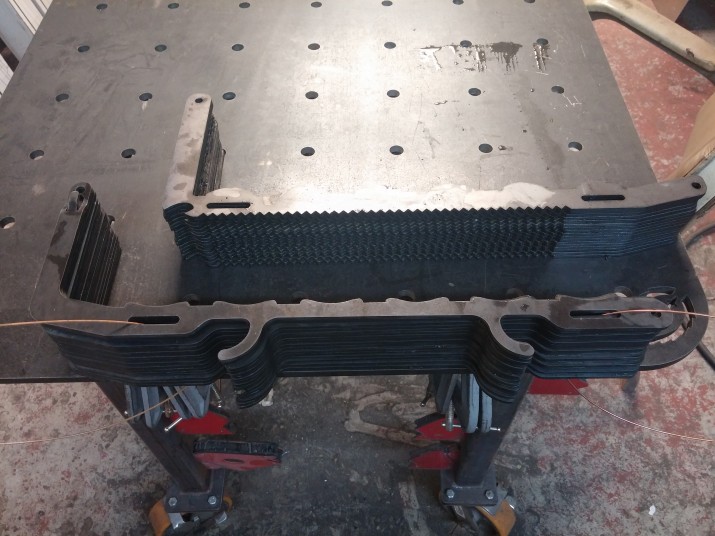 Here are the three colors available.  We also sell the bottle cap opener fish as well.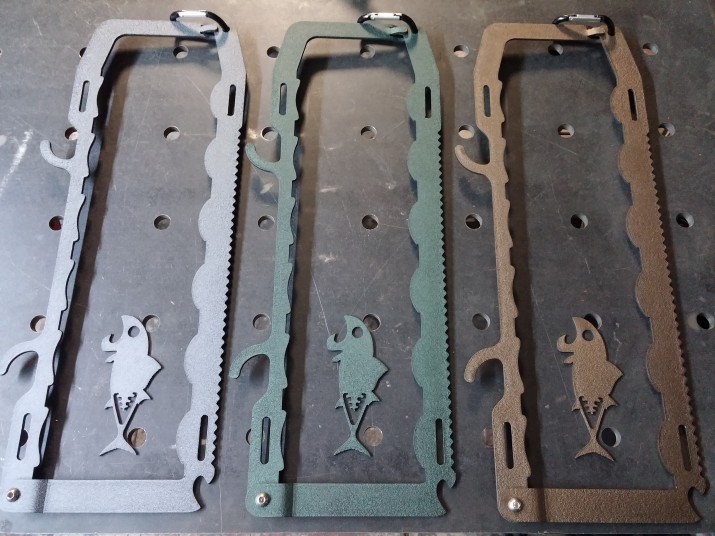 There has been a huge amount of interest in this product, to the point we've been doing small batch runs and taking in customer feedback.  This feedback and initial small scale production runs will allow us to achieve our even bigger plans in the fall!  This product is open to wholesale clients, so please inquire if you're interested in carrying this product in your store(s).  We don't have an online store yet, but if you're interested these are going to be selling for an introductory price of $45 CAD so send us an email through our Contact page if you would like to purchase one.  Shipping is generally $15-30 depending if you live in Canada or the US as well as how many you plan on ordering.