To go with the platforms and cabinets we designed for Cross Borders Consulting, we designed these rated winch points to hoist the platforms up to the truck during transport.  Factor of safety and deflection under load were critical during the design of this project.  To allow for a lightweight frame that is easy to assemble on a truck as well, but also being stiff enough to resist deflecting under load with either winch running.  Also the use of standard components were used throughout the frame, universal winch mounts along with corner gussets and frame mounts make repairs or replacing parts easy out in the field.
FEA.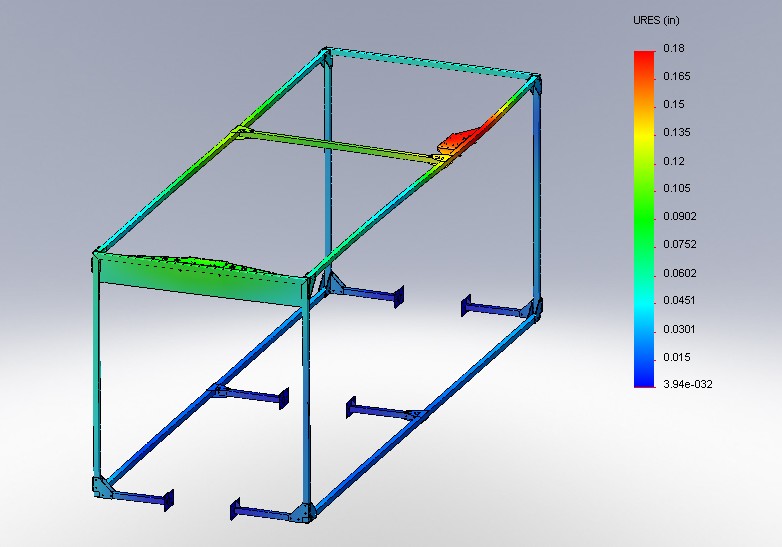 3D model.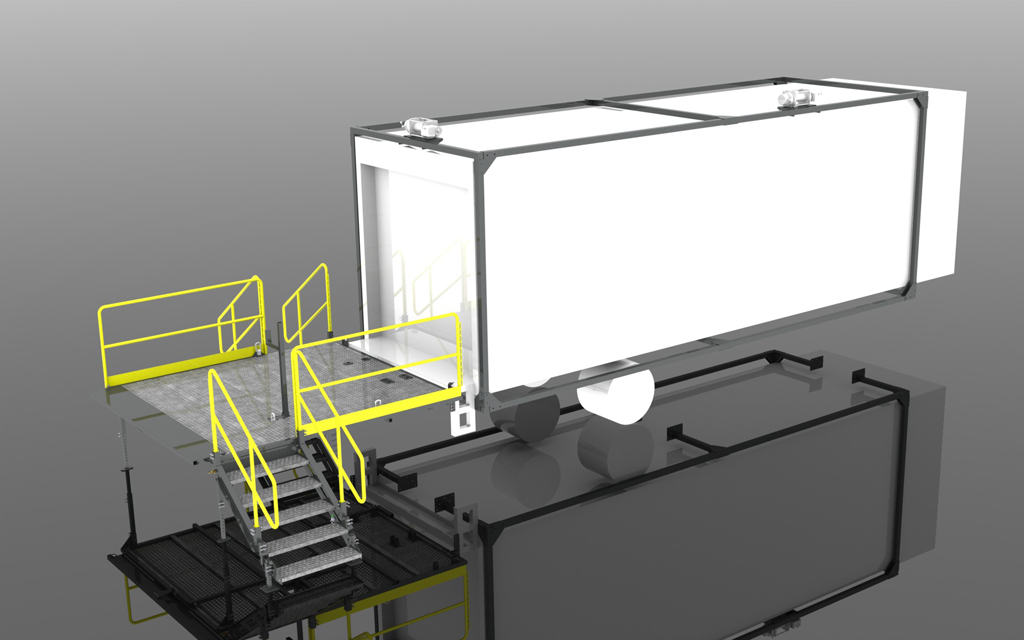 We received a box with all the pieces required to build TIG weld this stainless steel midpipe.  When you have a customer that provides parts with excellent fit-up it makes welding a breeze!  All the pieces had index marks and were numbered so we knew what order to weld these pieces up and how they were orientated to each other.  This midpipe is backpurged and TIG welded, we also used some Kapton tape to reduce wasting backpurge gas and to ensure no air was being brought inside the tubing.
We used some scrap rectangular tubing as spacers to keep everything nice and straight during the tacking process.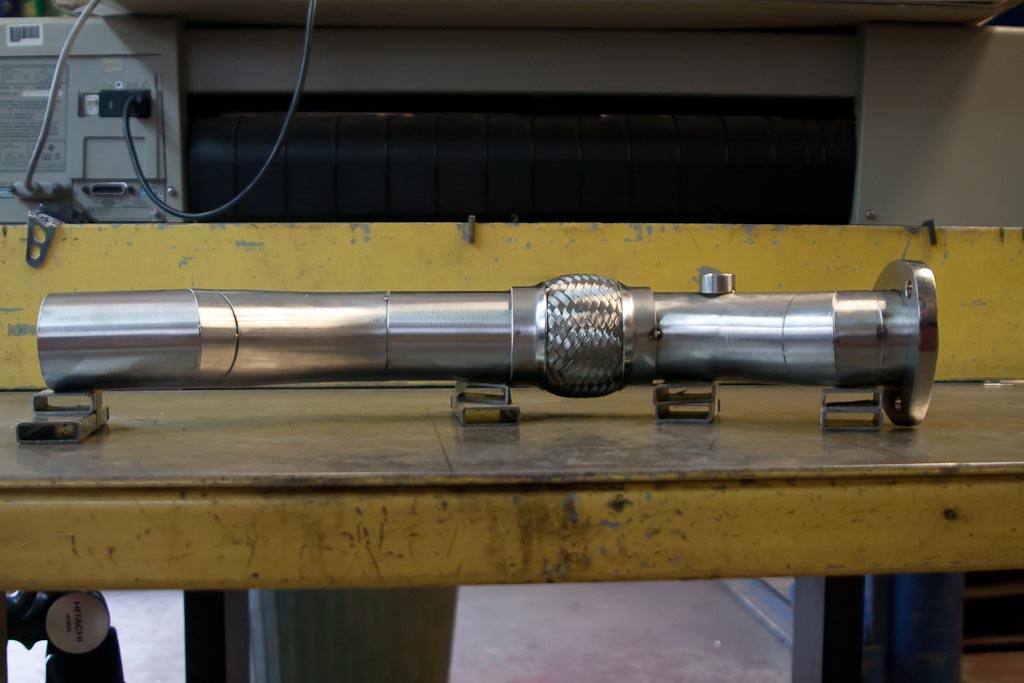 The midpipe is now ready for welding. Kapton tape is the best for sealing up tacked joints, it leaves no residue when removed, can withstand 400°C and makes anything stainless look like something from NASA.  This allows for the use of less argon during backpurging which ultimately saves the customer money.  Here we have all the joints taped up, and the argon is flowing inside the tubing to provide an inert atmosphere to protect the inside of the weld.  After  a few minutes we begin welding.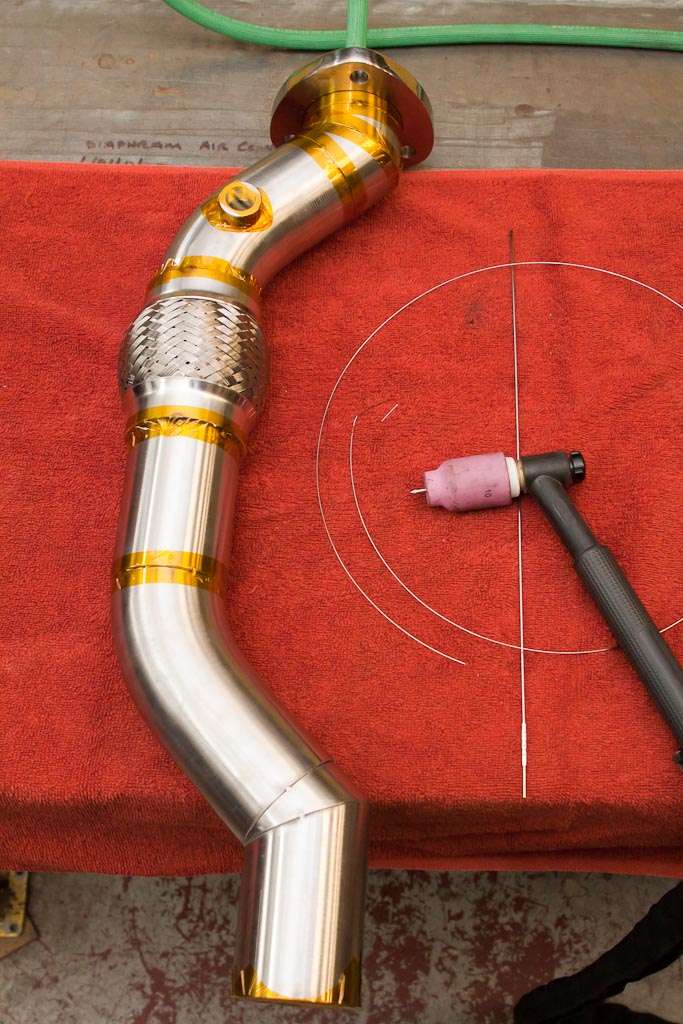 Some of the first beads.  The welds look good on the outside, but also look just as good on the inside.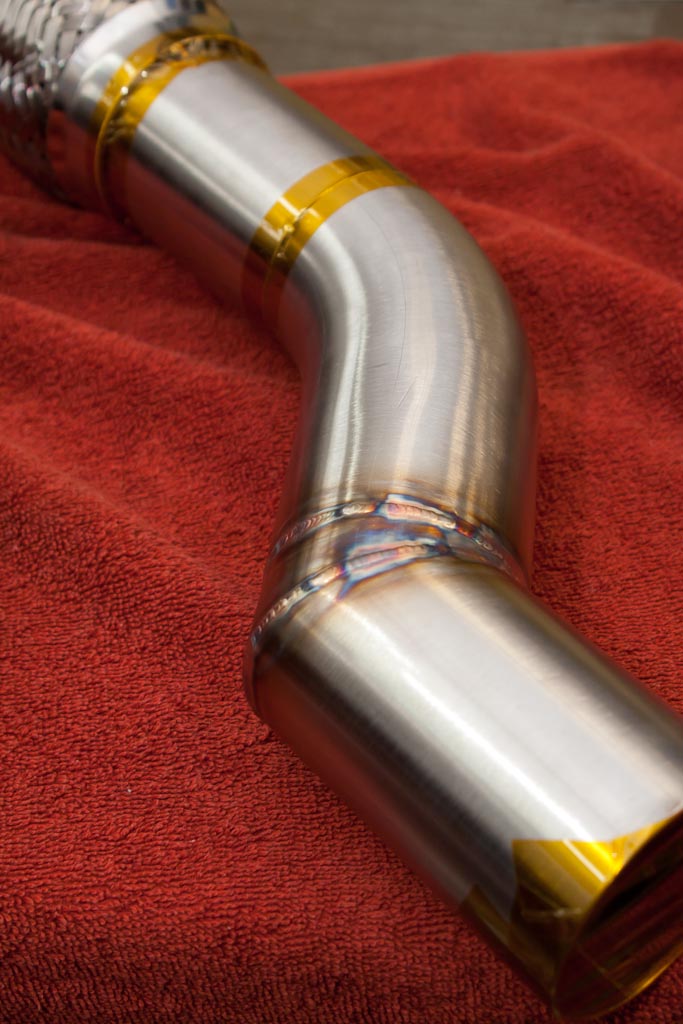 Welding in the O2 bung.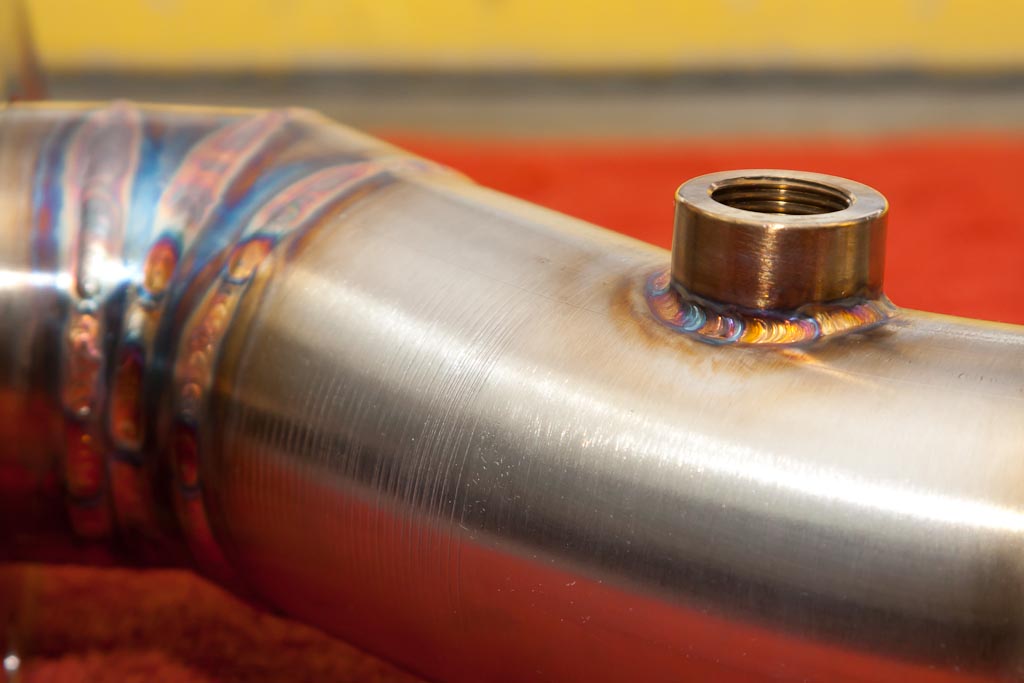 The stainless steel midpipe is completely done and ready to be packaged and sent back to our customer.  Anything with a nice surface finish we wrap up with extra care in order to reduce the chances of any stray scratches.  Repurposing towels works great for protecting the metalwork while in transit to the customer (along with shredded paper filler material).