What's not to love about twin turbo and the AWD drivetrain of the Nissan R32 Skyline?  Here we are building a 304 stainless steel exhaust system that will allow this R32 Skyline to exhale with ease.  Here are some progress shots of a twin 3″ merging to a 4″ exhaust system.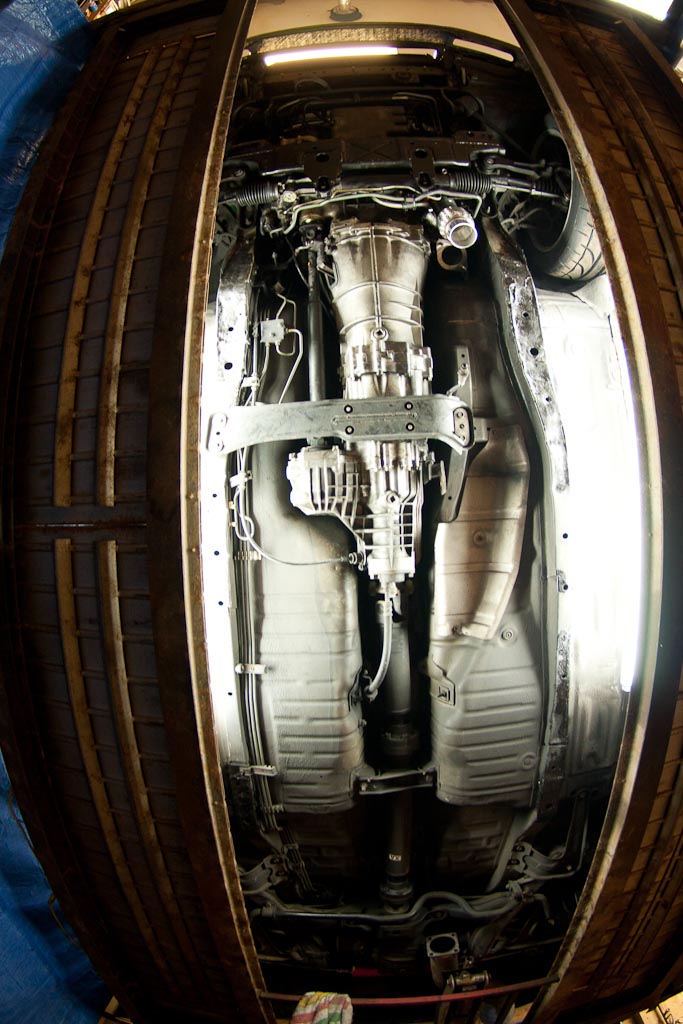 Using a paper template to coping the stainless steel tubing with the plasma cutter.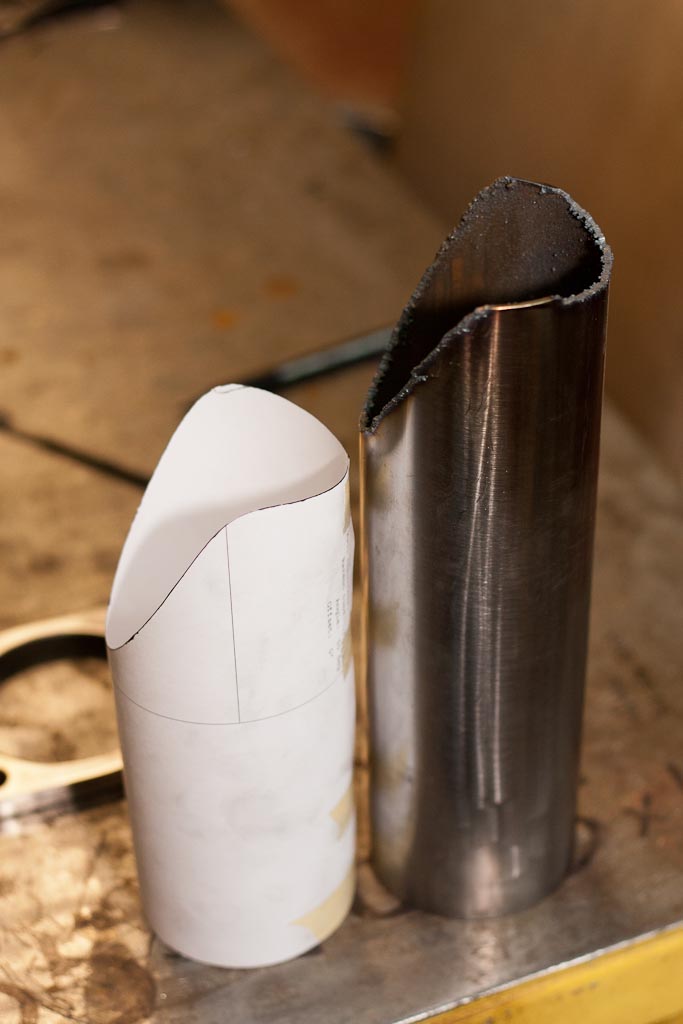 And after about 35′ of welding this is what is left (sans muffler).
Might not look like much, but the bracket was cut on the CNC table. Quicker and easier than doing it by hand.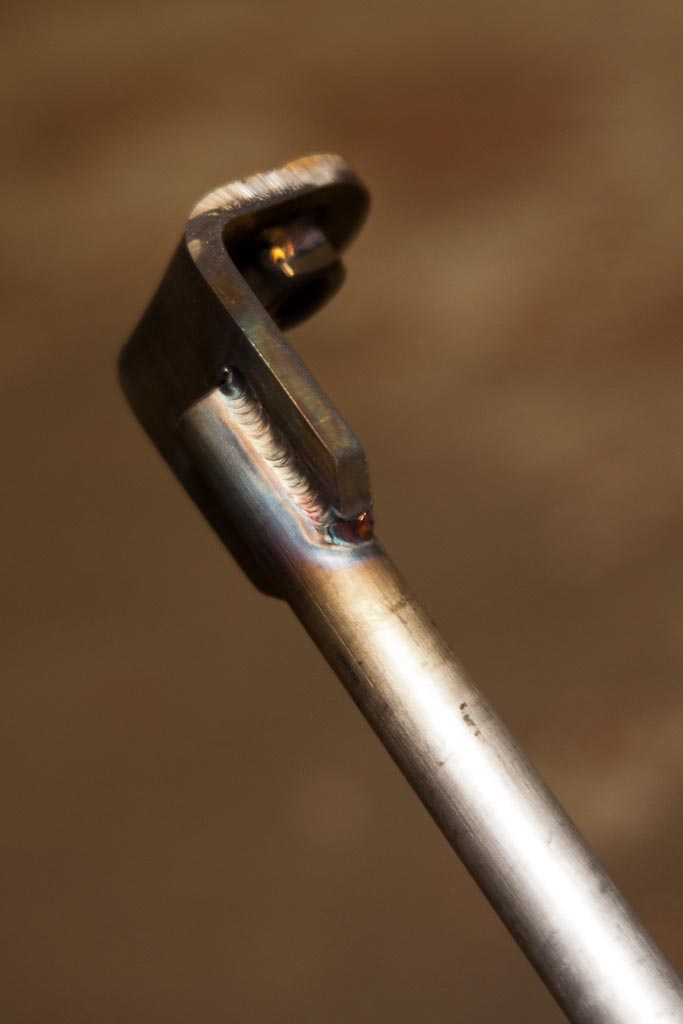 The seal of approval (ACE Engineering's previous logo).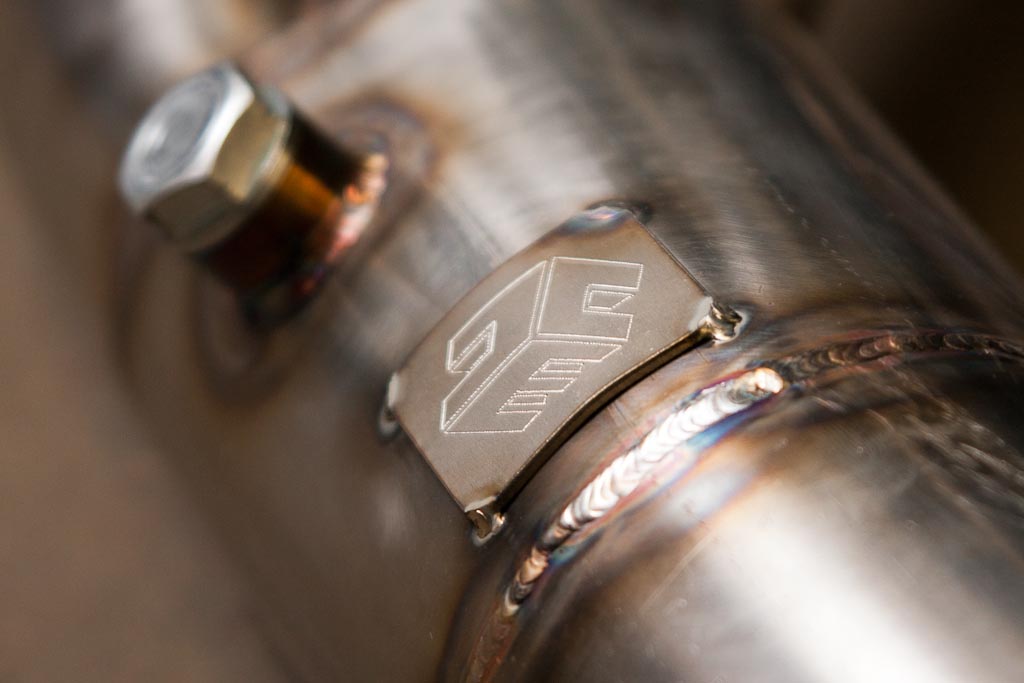 Lightly polished SS tip welded onto the muffler
All done and mounted.  Notice the subtle V-band guards cut out on the CNC table.  Due to the nature of this exhaust system it sits quite low, so to mitigate any damage from speed bumps or anything snagging the V-band clamps, the guards prevent it from getting snagged and cause expensive damage.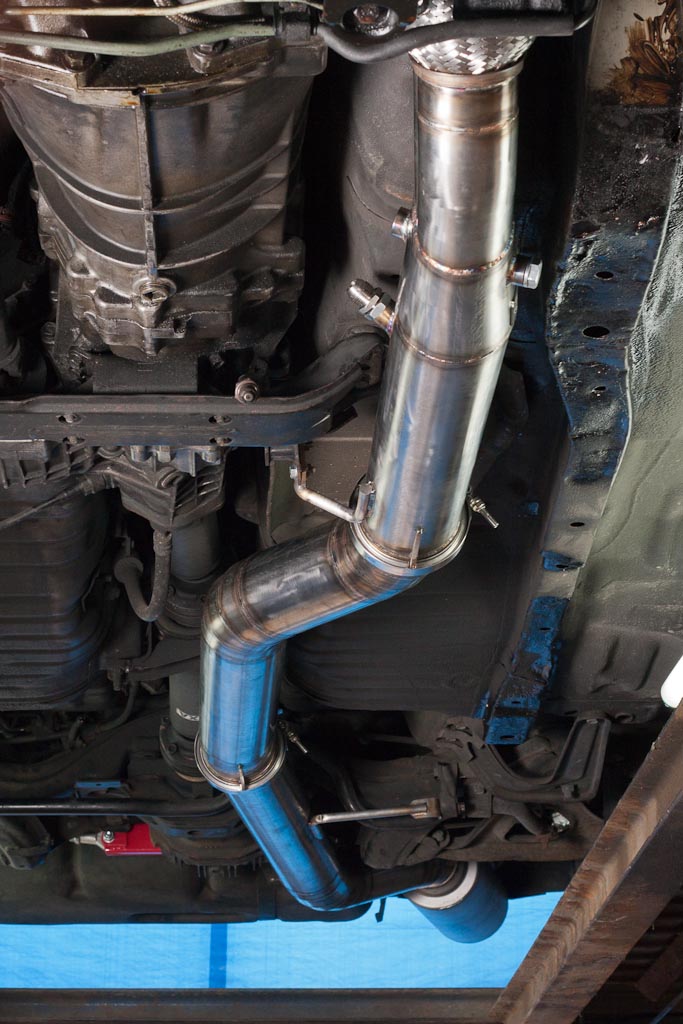 This was a fun project.  It had a few requirements, the shelf capacity had to withstand at least 250lbs, the exterior dimensions and that the cabinets could be standalone or attach together.  There are some subtle things in this design that allow for each cabinet to bolt together.  These cabinets may not sitting on a flat surface or have a flat wall to butt up against, so the design of the cabinets allows for misalignment both 1/2″ in the vertical direction and 1/2″ from the front to back.  This makes assembly easier and more accommodating.  These were designed for Cross Borders Consulting.
3D model.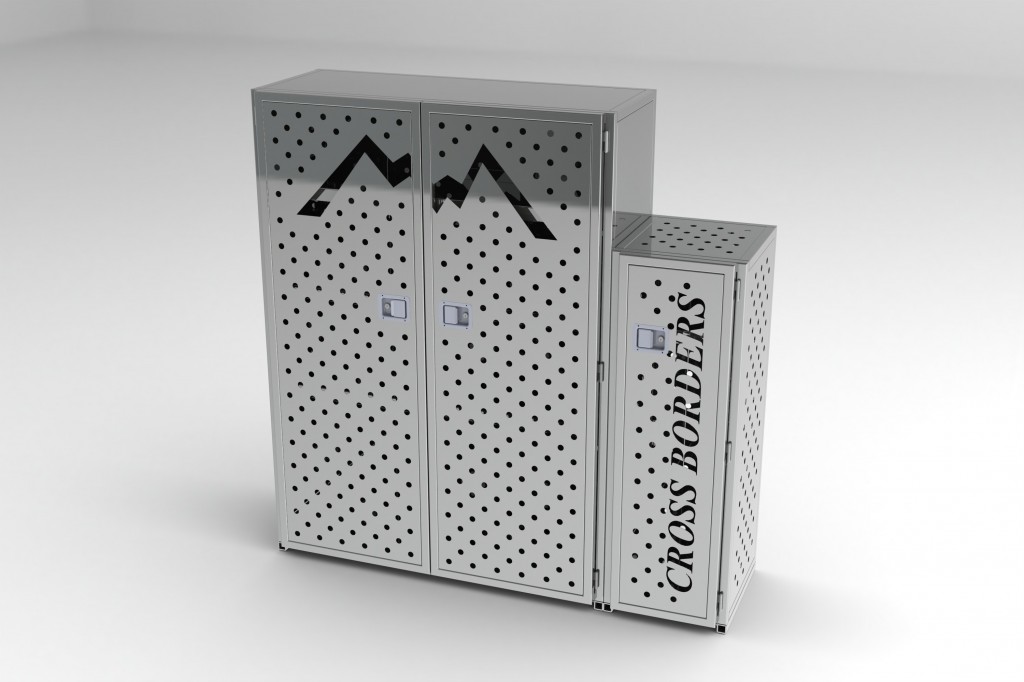 And final product (built by the customer based off our drawings).